Such a joy to see how this beautiful new contemporary home is progressing. Currently under construction, this new single family residence in Cayucos, CA has 3 bedrooms, 2 bathrooms, a magnificent open living space with kitchen, dining and living rooms looking out onto the pool and canyon beyond.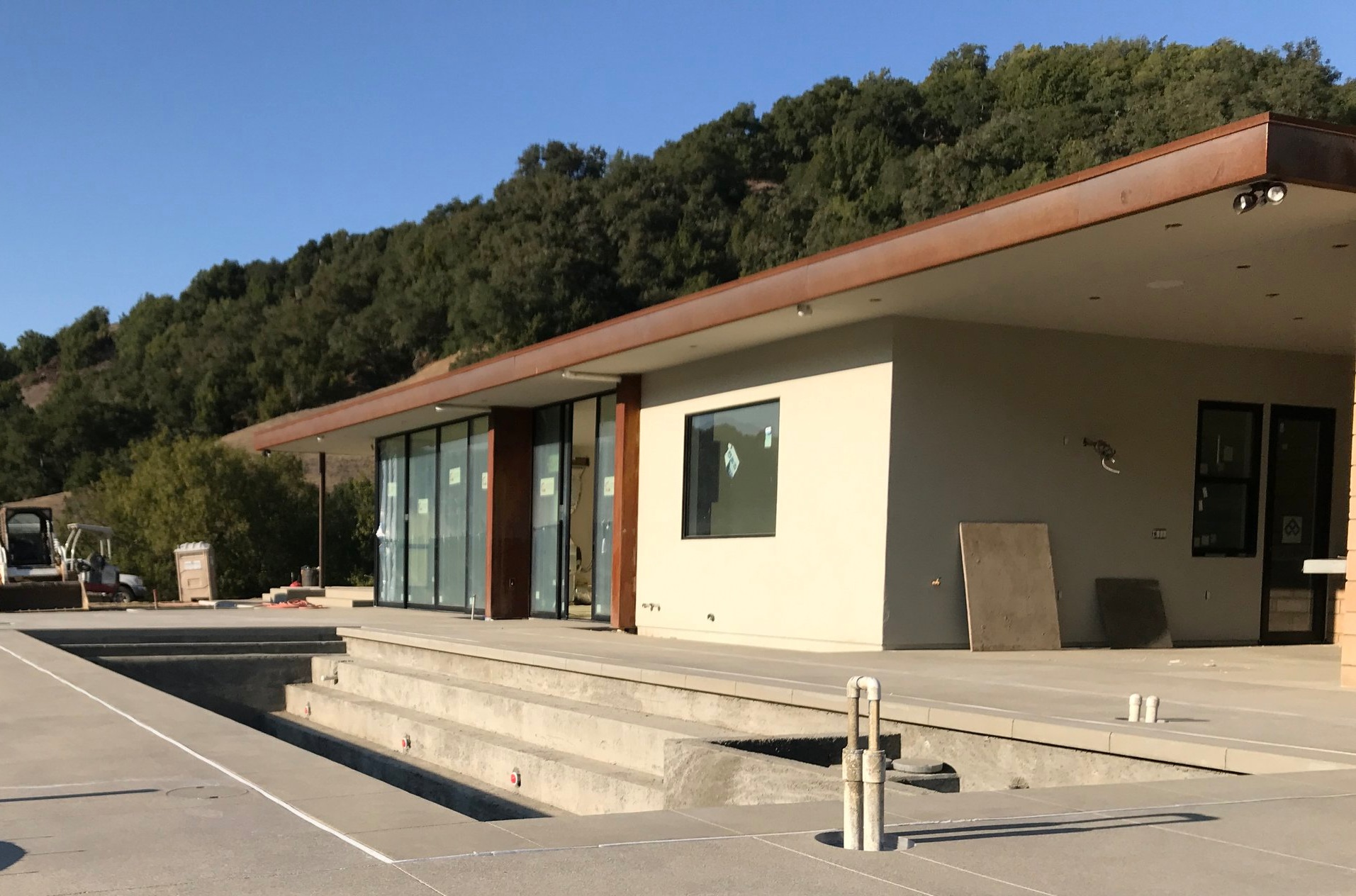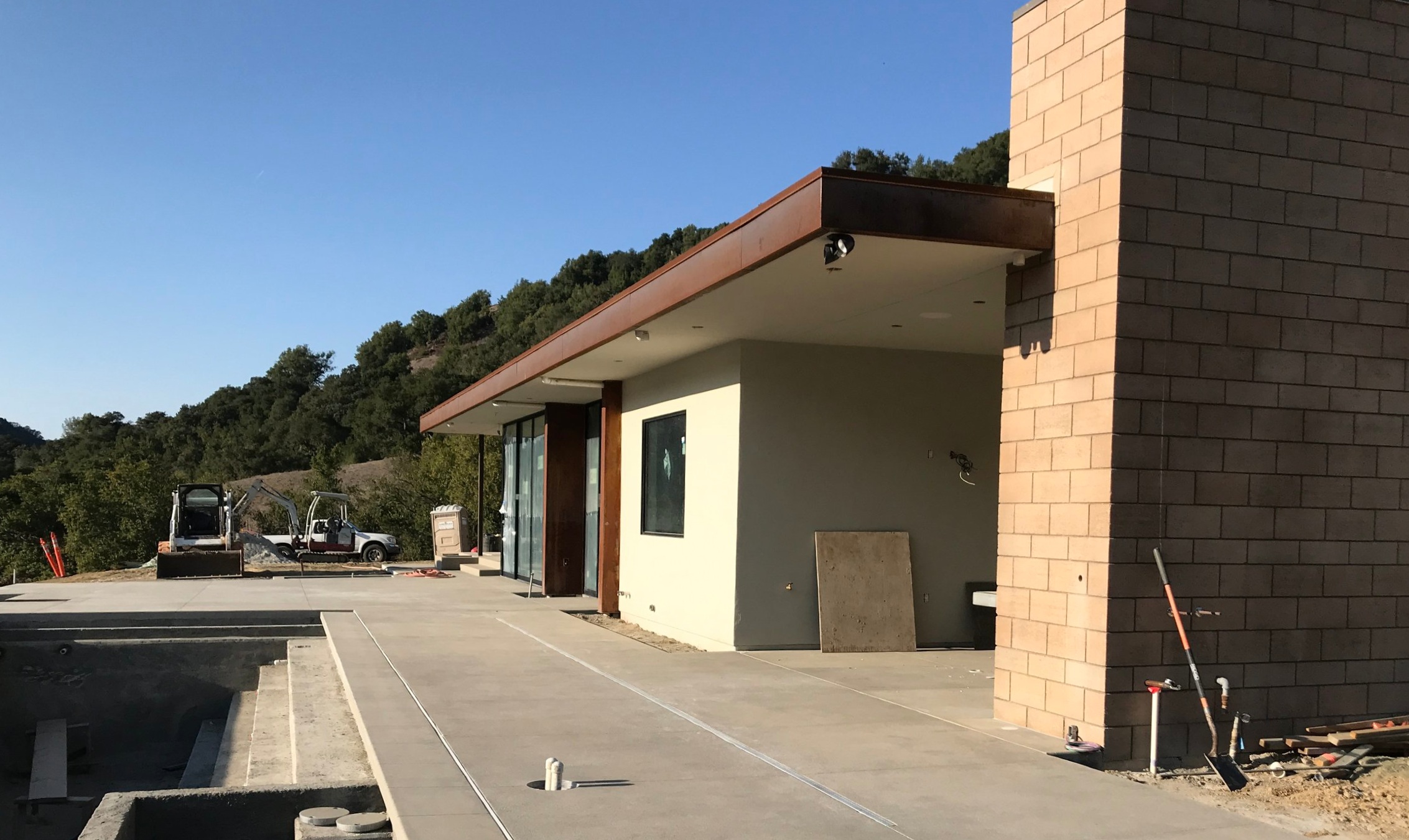 Several features make this project stand out, including:
The magnificent watershed block wall traversing the length of the home. This block wall is the backbone or axis upon which this home is laid out. This wall is being built with minimal grout for solid wall appearance.

Corten metal panels, columns, and fascia elegantly trim the home.

Floating cantilevered ceiling extending outward over outdoor spaces.

Outdoor living space includes a pool, outdoor kitchen and a fireplace for year-round comfort.
There are also two aspects of the design that purposely do not stand out. The first are the rain gutters. By hiding the gutters within the roof, the corten fascia remains a clean and beautiful design element. The second are the recessed window shades. The floor to ceiling windows and sliding doors give an unobstructed view of the beauty beyond. When privacy is desired, the shades can be drawn from a cleverly recessed and hidden area in the ceiling.
Project Specifications
Architectural Style: Contemporary
Size: 2,670 s.f. of conditioned space and an attached 754 s.f. 2 car garage.
Location: Cayucos, CA
Contractor: Semmes and Co. Builders

The construction of this residence is now complete.
To see the finished project photos, click here.